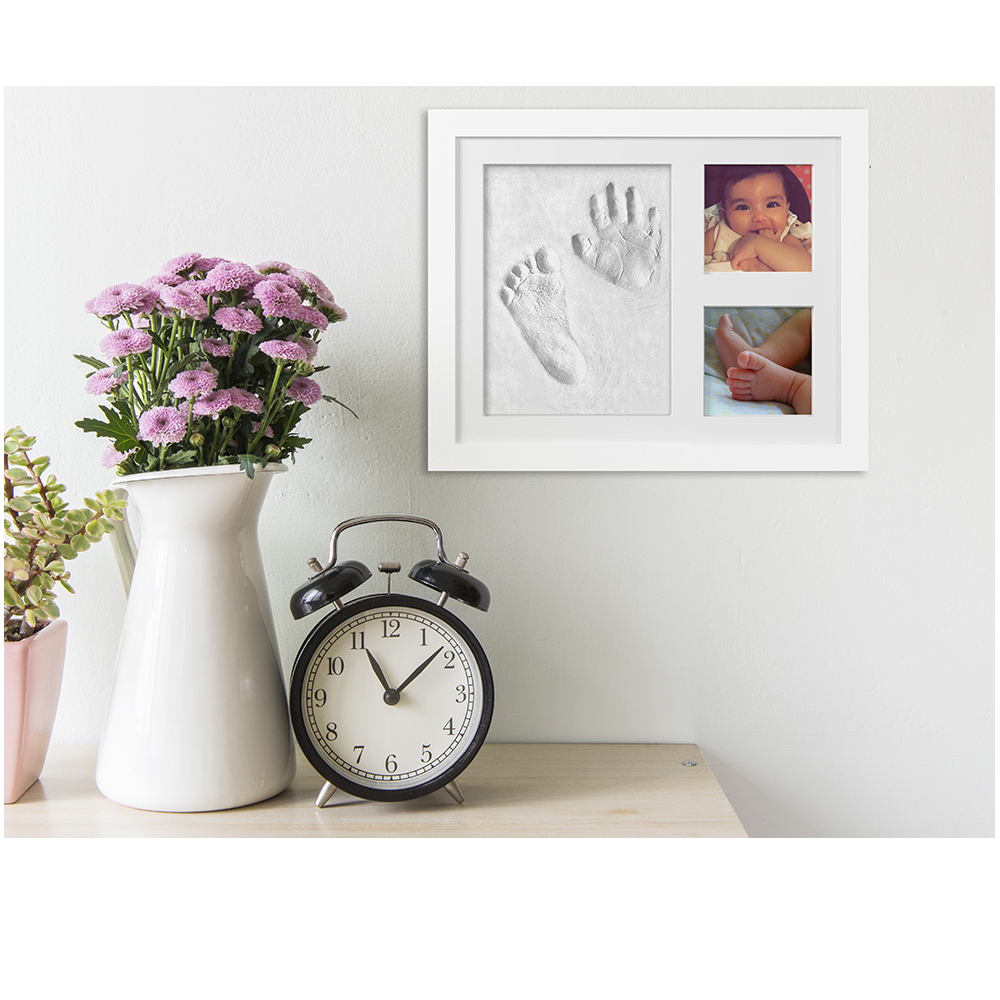 Our Keepsake kit is more than just a photo frame
Want to personalize memories that last a lifetime?
Looking back at sweet memories, we sometimes wish that time had magically stayed still!
Capture special moments modeling priceless baby hand & footprints that will last a lifetime.
Need to buy the perfect gift for someone special?
Friends and relatives love this keepsake gift whether for baby shower registry, first birthday, 1st milestone, Christmas, new cute household pet
Easy to assemble multi-purpose keepsake kit
Newborn hand and footprint

Kids handprint or footprint

Pet Prints

Make a small collage of adorable pictures

Kids will be proud of how much their cute hand has grown
Safe to use
Environmentally family friendly material that is safe to use around the house

Air dry clay is nontoxic material

Wood frame is natural MPF wood material

Glass is a clear acrylic sheet that is hard to break and protected with removable film cover
Beautiful full white display fits any room decoration
Standing on a flat surface

Hanging on the wall decor
Perfect size display
Frame: 11 X 9.1 X 0.8 inches - Pictures area: 2.75 X 2.75 inches each - Clay: 6.3 X 4.7 inches
Visit our shop - Risk Free!
30-day money back guarantee

1 Year manufacturer warranty

100% Satisfaction Guarantee
We made our photo frames with you in mind and will always be here if you need any help
So why not acquire KREMAH Baby keepsake kit & start making priceless memories TODAY!